7 Pretty Nails Holding Pretty Ice Cream Cones, Because Summer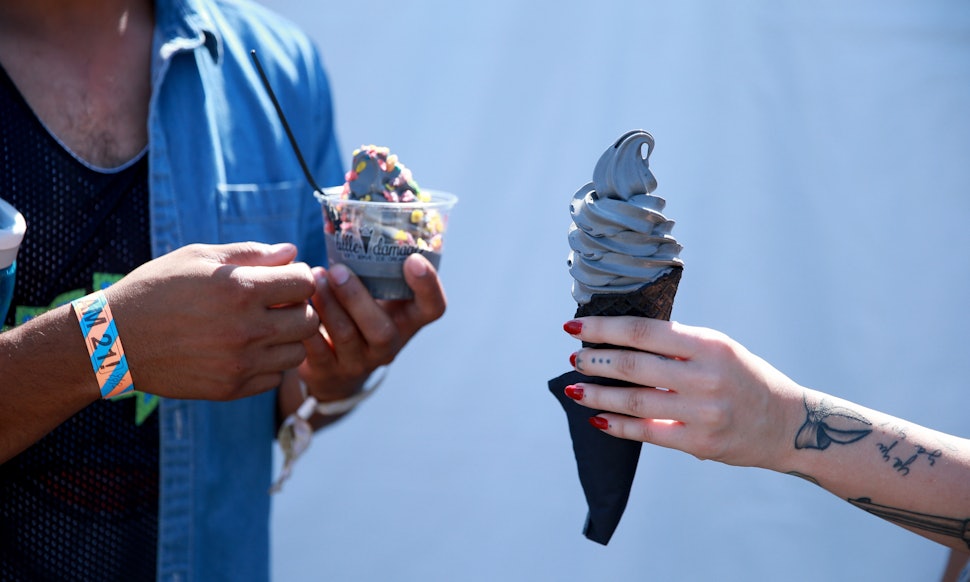 Rich Fury/Getty Images Entertainment/Getty Images
School's out and summer is here which means beach days, fireworks, state fairs, and of course, ICE CREAM. And, if you're anything even a little bit like me, you need pretty manicures full of brightly colored nails to make it really feel like summer vacay. Whether you frequent your favorite nail salon (which I do because when I paint my own nails it looks like I set a toddler loose on my polish collection) or are all about the at home mani, there are definitely lots of fun colors and designs to work into your warm-weather nail game. From seashell-shaped studs to pineapple patterns, summer nail art is way more fun than manicures in any other season.
And, of course, there's the age old question: If you don't Instagram your nail art, did it ever really happen? The claw hand gets a little boring after a while, so bring in some summertime props to make your next mani photo really pop in a newsfeed saturated with pretty polish. The ultimate photo add-on is, naturally, a delicious ice cream cone. Preferably covered in sprinkles. So, in an ode to summer, ice cream. and freshly painted nails, here are seven pretty nails holding equally pretty ice cream cones. Get ready to be inspired.
1. Rainbow Sprinkles and Light Blue Nails
Light blue makes your tan pop, and matches perfectly with a smattering of sprinkles.
2. Sparkles and Sorbet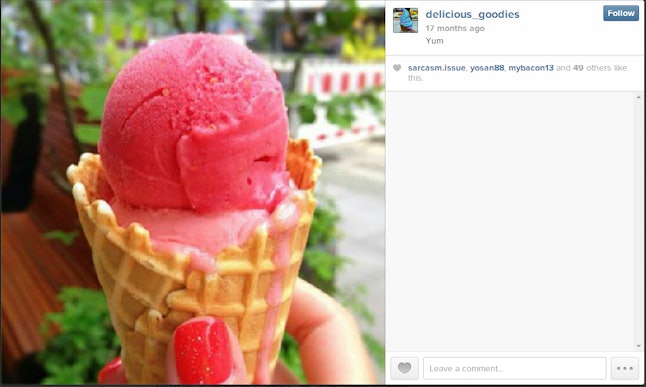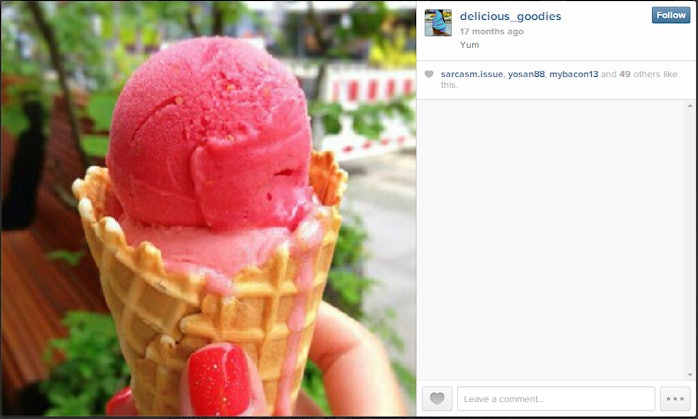 A deep coral nail hue with sparkles is perfect for holding a pink sorbet cone.
3. Ice Cream Flowers and Black Nails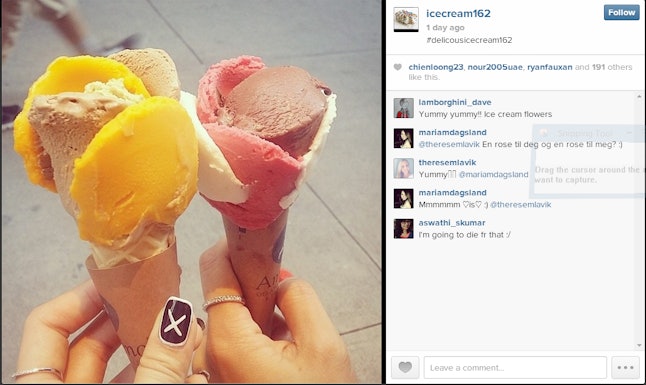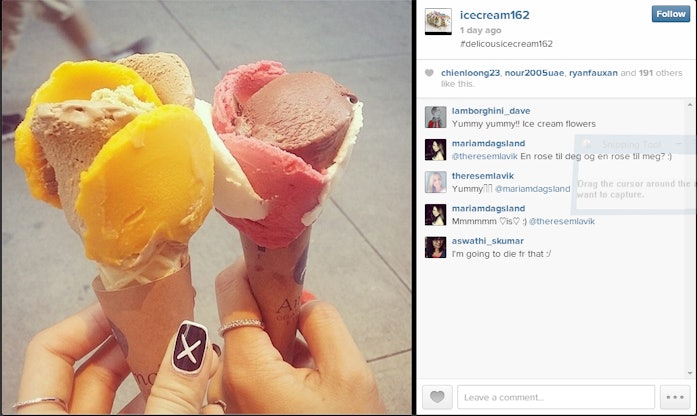 Edgy meets pretty. Into it.
4. Pink Nails and A Chocolate Flower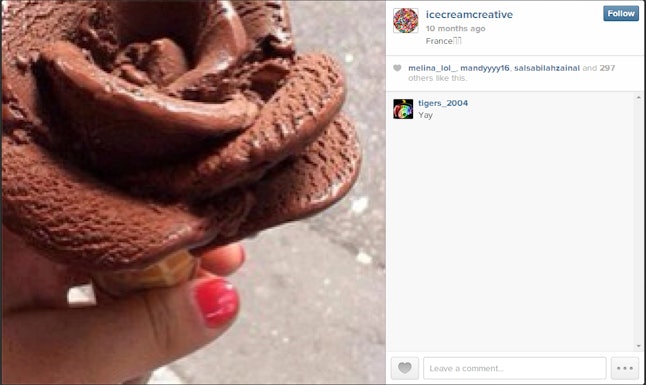 Pink is a great contrast to some rich, chocolatey ice cream
5. Dark Nails and Light Ice Cream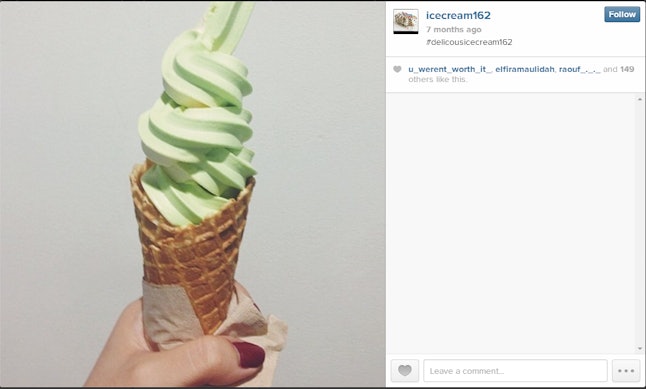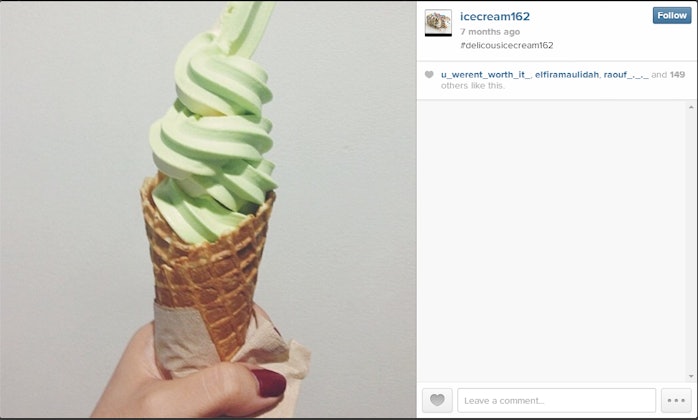 It's totally acceptable to wear black nail polish in the summer, but dark maroon works too, if you're not ready to go full noir.
6. Turquoise Nails and Rainbow Pops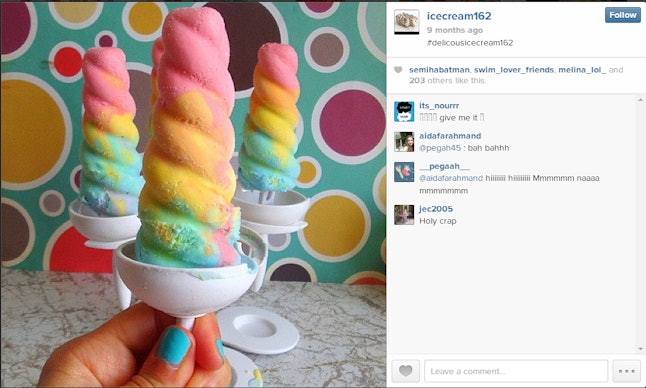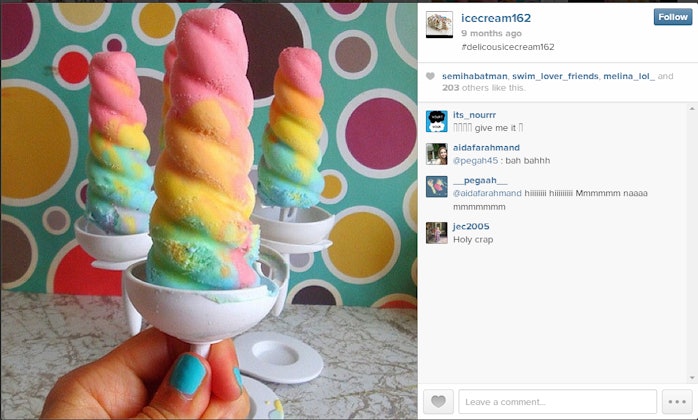 Pro Tip: If your treat is multi-colored, pick just one of the shades to match your nails.
7. Peach Nails and Ice Cream Swirls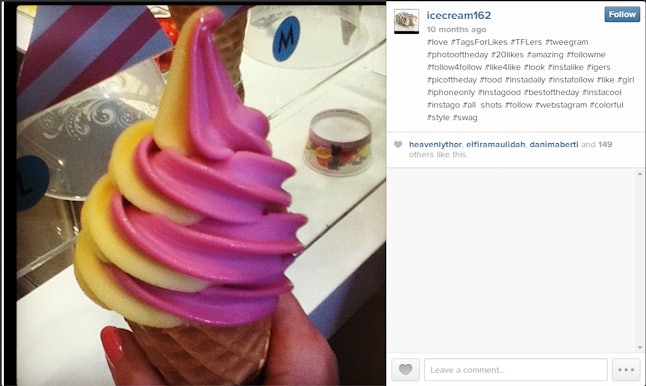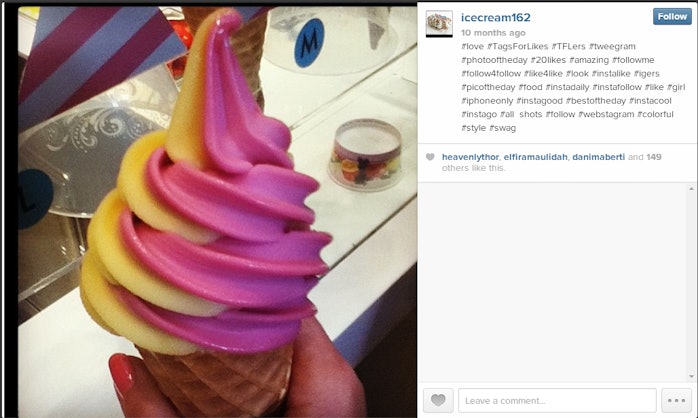 Peaches are one of my favorite summer fruits, and the color is one of my favorite summer nail hues.