20 Times Coffin Nails Killed the Nail Art Game
Get it?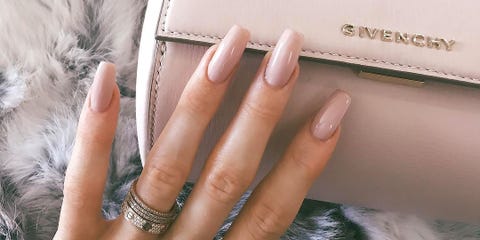 If you once thought there were only two nail shapes (round or square) and two lengths (short or long) to choose from, the past few years have shown you otherwise.
Coffin nails — which range from medium to long in length, are tapered at the ends, and are squared off (like a coffin) — have been popular on the nail art scene for a while now, and it doesn't look like the trend is going anywhere soon. Here are some of the best celeb coffin nail looks on Instagram.
1.
2.
3.
4.
5.
6.
7.
8.
9.
10.
11.
12.
13.
14.
15.
16.
17.
18.
19.
20.
Get non-boring fashion and beauty news directly in your feed.