18 Disney-inspired manicures that look magical. #11 looks incredible!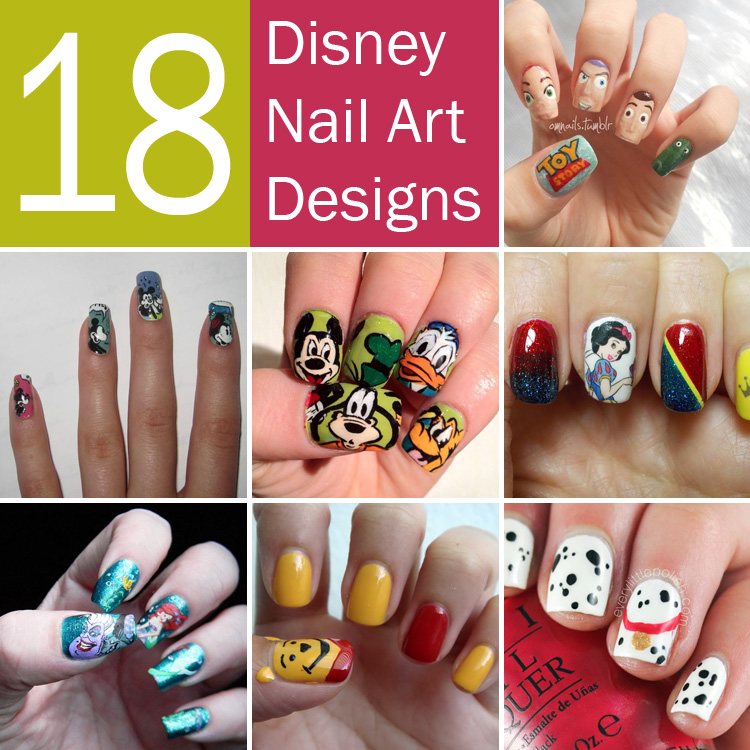 If thought that food nails looked delicious, these Disney nails look simply magical! All of your favorite Disney characters are here and your nails will look so great, even adults will want to create Disney nails of their own.
1) Jack Skellington from The Nightmare Before Christmas.
2) Characters from The Little Mermaid.
3) Snow White and the Evil Queen.
4) Winnie the Pooh.
5) 101 Dalmatians.
6) Cinderella Castle at Walt Disney World.
7) Snow White.
8) Mickey Mouse, Goofy, Donald Duck, and Pluto.
9) Mickey and Minnie Mouse.
10) Characters from Toy Story.
11) Mouse Ear Disney Nails.
12) Chip Potts from Beauty and the Beast.
13) Classic Disney Nail Art.
14) Disney Princesses.
15) The Little Mermaid.
16) The Lion King.
17) Tigger, Winnie the Pooh, Eeyore, and Piglet.
18) Winnie the Pooh Nail Art.
The gang is all here! Mickey, Minnie, Goofy, Donald, Pluto, and the entire world of Disney literally at your fingertips (or should I say ON your fingertips). Please share these beautiful Disney nails with your friends and family.